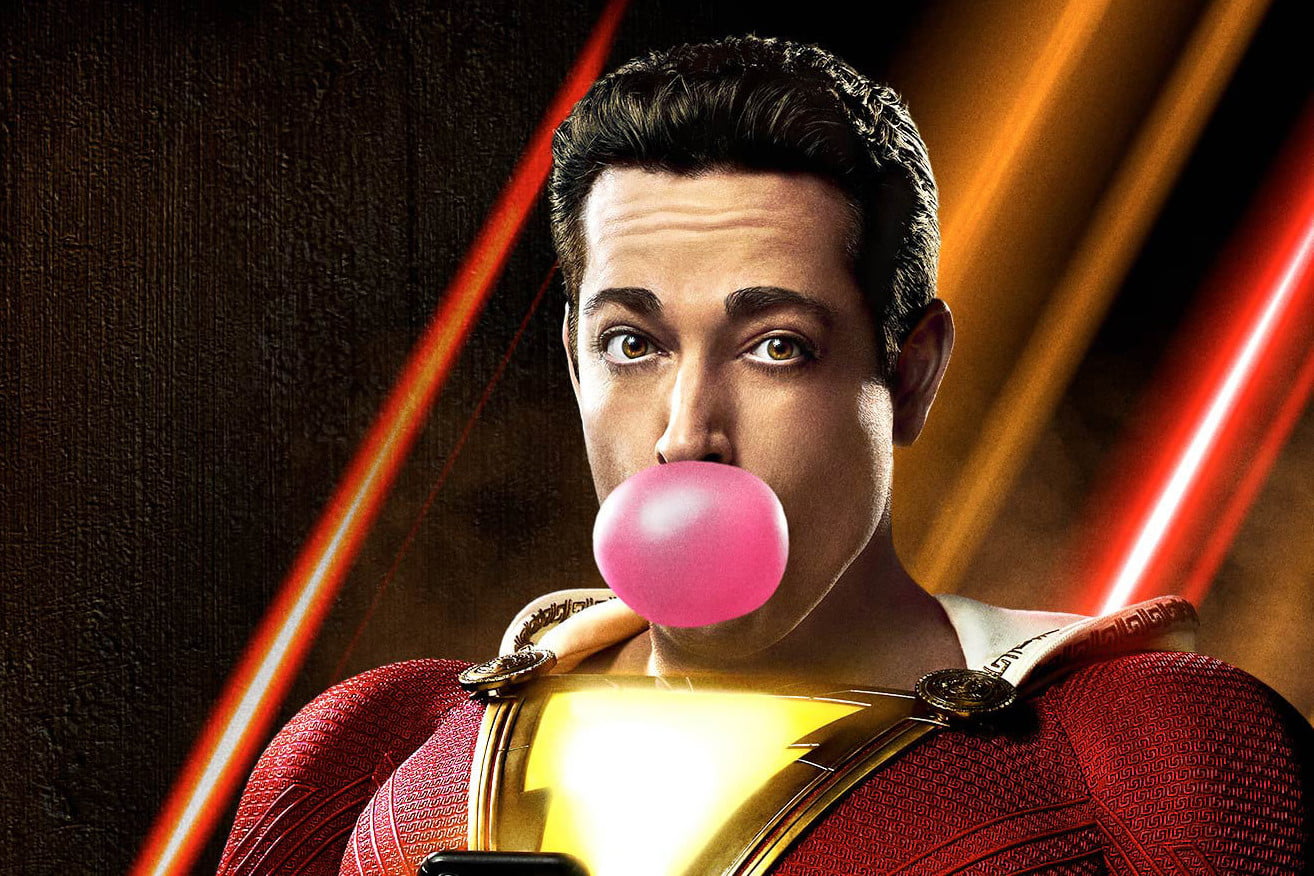 the Medium of  Podcasting!
The skills of     Oration!
The style of     Presentation!
The Joviality of  Canadians!
The Sense   of  Humour!
The feeling of   Awesomeness!
The undeniable Tenacity!
The absolute    Revelry!
When darkness falls, and times are dim, say the name that embodies all these traits and wield the strength of... POP CHATR!
Young Richie and Mikey found themselves in a theater watching a movie about a boy who grows up too fast after an old man in a cave makes him touch his staff and say his name. In theaters this April, we got a sneak peek at Shazam! The latest DC movie which took several pages from Marvel, in not just humor, heart, action and likeable characters, but also leaving the color in the film. We share our thoughts and give some spoilers (with ample warning)
what did you think of the film? let us know on Facebook in the comments and don't be greedy. share the power of this discussion with your friends on social media.